OSHO Meditations in LA
"Meditation is enough. Eveything else follows on its own." - Osho
Time to get real, time to meditate! Join us for the world's most innovative meditation techniques created by the Indian Mystic Osho.
OshoLA is dedicated to spreading OSHO Active Meditations in Los Angeles and to build community.
OSHO LOS ANGELES is pleased to announce a special Meditation Workshop with Anil: August 28th to September 2nd.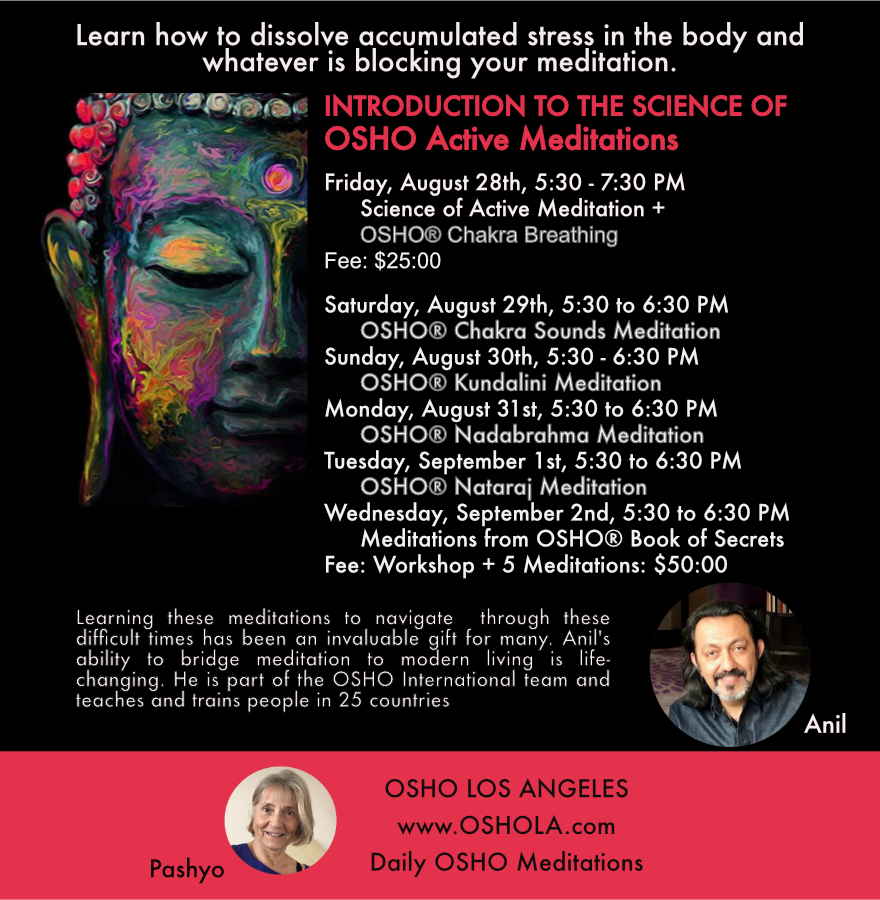 Join us for online
OSHO ACTIVE MEDITATIONS
Daily at 5:30 pm. Come every day or whenever you can!
Email us to join our Zoom Meditation Meetings.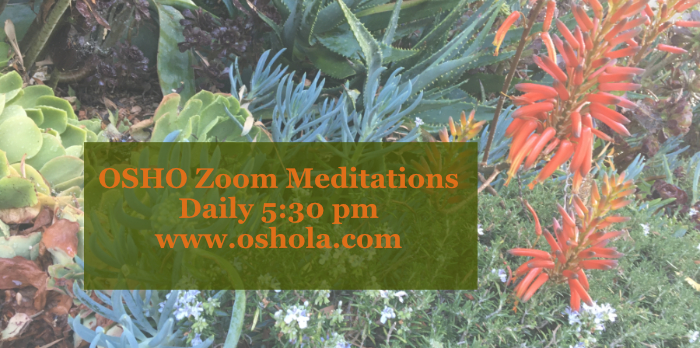 To read about each of the meditations go here
Suggested Donations of $10, $25, $35 for 1 week, please send to
http://paypal.me/pashyo
or Venmo to 310 940 4270
Instructions will be given at the beginning of each meditation.
Fri, Aug. 14, 5:30 pm: OSHO HEART MEDITATION
Based on a small fragment from Atisha, the founder of Tibetan Buddhism, you allow all the suffering – of yourself and of all the beings in the world – to ride on your incoming breath and reach your heart. The heart can do miracles, it immediately transforms the energy. You drink in misery, and it is transformed into blissfulness. Then, on your outgoing breath you pour that blissfulness into the whole existence.
Sat, Aug. 15, 5:30 pm: Modified OSHO DYNAMIC MEDITATION
This meditation has 5 stages: Chaotic breathing - Explode and throw everything out - Raise your arms up above your head shout Hoo - Freeze and be silent - Dance and Celebrate. Stay conscious and alert throughout this meditation. It can be done in a silent fashion, expressing through the body.
Sun, Aug. 16, 4:00 pm: ASTROLOGY FOR MEDITATORS with Pashyo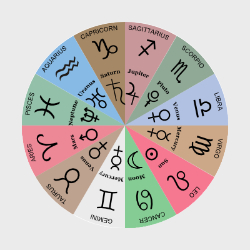 Learn the basics of astrology, like signs, planets and houses and how to read your birth chart. Become aware of your gifts and talents and of old habits and unconscious behaviors. Experience the witnessing consciousness that remains unidentified. Check out my website www.pashyo.com and read through some of the topics that we will be covering. "The universe is a living body, an organic unit. In it nothing is isolated, all is joined together. Whatever is far away is joined to that which is near. Nothings is separate...Life is a whole. If you can perceive this wholeness, only then will you understand astrology." OSHO
Sun, Aug. 16, 5:30 pm: DANCE/OSHO VIPASSANA MEDITATION
This meditation is based on a method of Gautama the Buddha. It is for practicing awareness, watchfulness, mindfulness, witnessing. We will start with high energy dancing.
Mon, Aug. 17, 5:30 pm: OSHO EVENING MEETING
The meeting starts with 20 minutes of high-energy music for dancing with totality interrupted by sudden stops, followed by silent sitting and listening to intermittent pieces of Indian music, up until three "explosive" drumbeats. The sitting then continues through the Osho Talk on video until the Gibberish and Let-Go.

Tue, Aug. 18, 5:30 pm: OSHO CHAKRA BREATHING
This active meditation uses deep, rapid breathing and body movement to open and bring awareness, vitality and silence to each of the seven chakras and thus into your life.
Wed, Aug. 19, 5:30 pm: OSHO MAHAMUDRA
This meditation is a meeting between you and the cosmos, between you and the whole of existence. It helps you to merge, melt and let-go on the deepest level possible. It works with latihan, allowing involuntary body movements, and prayer meditation.
Thu, Aug. 20, 5:30 pm: LAUGHING DRUMS CELEBRATION
Guided dance meditation and freeze dance to drum music.
Fri, Aug. 21, 5:30 pm: OSHO NO DIMENSIONS
This active centering meditation is based on Sufi techniques, further developed and expanded by Osho. Using the breath and a series of coordinated body movements followed by whirling, your energy becomes centered in the hara, the "life energy" center below the navel.
Connect with OshoLA by email and get weekly updates:

To read about OSHO Meditations go here
Donations can be sent to https://www.paypal.me/pashyo or Venmo to 310 940 4270
Copyright © OSHO International Foundation www.osho.com/copyrights Trademarks by Osho International Foundation www.osho.com/trademarks